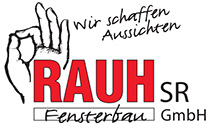 Final assembly

SCM Windor

Reichenbacher

Carpenter's Plane

Elumat saw

Reichenbacher (small)

Range + Heine

Hörmann Loading platform

Goods ready for dispatch
SCM Windor 100
Center piece of our production is our two Reichenbacher CNC machining center and the SCM Windor machinery for window production. Here we produce 18 different window systems without changing tools and are flexible for each window order that might require different millings and drillings.
Reichenbacher
Our post-and-beam facades and entrance doors are produced on our separate CNC machine in order not to endanger our capacities.
Carpenter's plane
Planing of wood is made by hydro-planing and hence ensures a perfect surface.
Elumat saw
We manufacture all aluminium claddings ourselves.
Koch Dowel Machine
All window elements are connected by dowels, so that a six-sided coating of component parts is possible without any problems.
Fully automatic enamelling line
With a maximum arrangement of 720 pieces, the component parts including end grain surfaces are coated here.