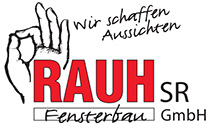 SUN PROTECTION
Saving energy and feeling good thanks to sun protection:
- Heat protection for a steady comfortable room temperature
- Anti-glare protection for a secure working environment
- Use of daylight for energy saving and natural illumination
- Visual contact for a cozy living and working environment
Besides high-tech products and intelligent control systems we offer the planner a vast range of design and color alternatives, blade forms and guide rails, as well as different materials and forms that will accentuate your building.


External Venetian blinds
Adjustment of light and climate
External Venetian blinds are featured by reversible blades and high resilience, they provide for an effective working climate at almost stable lighting conditions while protecting against solar heat gain. Electronic control systems supplement this efficient and architecturally sophisticated sun protection.