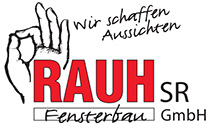 Responsible for the content:
RAUH SR Fensterbau GmbH
Gründlerstr. 3
96199 Zapfendorf / Sassendorf
Director / Manager: Stefan Rauh
| | |
| --- | --- |
| Telephone: | 09547 94 24-0 |
| Fax: | 09547 94 24-25 |
| Email: | |
| VAT ID no.: | DE 813144363 |
| Tax no..: | 207/136/10071 |
Picture credits:
sps-architekten zt gmbh / Fotografen Tollerian und Zenzmaier
David Franck Photographie
Rauh SR Fensterbau GmbH
Responsible for the content persuant to §5 TMG: Rauh SR Fensterbau GmbH, Stefan Rauh
All information and statements of this internet site are non-binding. RAUH SR Fensterbau GmbH cannot be held liable for the accuracy or completeness of the contents. No warranty or assurance is given with respect to product features. No legal rights are derived from the contents of this website. Any errors contained herein will be corrected immediately as soon as these are made known to the above named. Owing to the delays inherent in the updating the information contained herein, the contents of this website may not always be up-to-date. Accordingly, please inquire directly with us regarding the status, technical details and availability of products and services. Links to other websites are not continuously monitored; therefore we accept no responsibility for the contents of the linked sites.
Downloading data and software
RAUH SR Fensterbau GmbH accepts no responsibility for any errors contained in data or software, which can be downloaded from these internet pages. The software is examined for virus contamination; nevertheless we recommend checking the data and software again for virus contamination after the download using the latest anti-virus software.
Copyrights and other special protection rights
The contents of this website are protected by copyright. One copy of the information in this website may be stored in a single computer for non-commercial, personal internal use. Graphics, texts, logos, photos, etc. require the prior written permission of RAUH SR Fensterbau GmbH before being downloaded, reproduced, copied, amended, published, transferred, transmitted or used in any other form. Product and company names mentioned in the website may be registered trademarks or brands. Unauthorized use may lead to claims for damages and claims for injunctive relief.
Protection of personal data and confidentiality
It cannot be guaranteed that the information or personal data which are transmitted to us are not being "tapped" by a third party during the transfer.
Liability
RAUH SR Fensterbau GmbH does not accept liability for damages, especially for indirect or direct subsequent damages, loss of data, loss of profit, system or production disturbances that occur through the use of these internet sites or the downloading of data. This disclaimer does not apply in the event of damage arising from the use of these internet sites or the downloading of data if this is due to malicious intent or gross negligence. The legal relationship established between you and RAUH SR Fensterbau GmbH through the use of the said website is subject to the laws of the Federal Republic of Germany. The place of jurisdiction for any disputes with registered traders arising out of the use of this website is the court responsible for RAUH SR Fensterbau GmbH in Bamberg.
Data protection
RAUH SR Fensterbau GmbH seeks to promote user confidence in the Web and therefore lays out the handling of personal data. Below we explain what information we collect and how it is used.
Explanation of data protection
You can normally access all internet sites of RAUH SR Fensterbau GmbH without entering any personal data. Should in particular cases your name, address or other personal data be required, you will be given prior notice. Your personal user data are used to allow the service of RAUH SR Fensterbau GmbH to be organized as attractively as possible for users and to allow for further improvements. If you decide to provide us with personal information over the internet, e.g. for the purpose of correspondence or to carry out an order, this data will be treated with the utmost care pursuant to the strict regulations of the German Federal Data Protection Act (Bundesdatenschutzgesetz – BDSG).
Through the accesses to the internet site, RAUH SR Fensterbau GmbH obtains user data that are stored for purpose of backing up and might allow an identification (e.g. IP address, date, time and viewed pages).
Transferring of personal data to third parties
Should data be passed on to service providers during the data processing of purchase orders, these service providers are bound to the BDSG, other legal regulations and contractually to RAUH SR Fensterbau GmbH. Should RAUH SR Fensterbau GmbH be obligated by law or court order to disclose your data, it will do so only to the extent required and to the bodies entitled to receive such data. For any other purposes, RAUH SR Fensterbau GmbH will not pass on your data to third parties without your prior consent.
Protection
RAUH SR Fensterbau GmbH stores your personal data on specially protected servers located in Germany. Your data may be accessed only a small number of people who are authorized by RAUH SR Fensterbau GmbH and who are involved with the technical, commercial or editorial operation of these servers.
Right of withdrawal
If you request RAUH SR Fensterbau GmbH not to use your personal data to contact you in the future and/or to delete it, then we will proceed accordingly. Data which are absolutely essential for processing an order, or for commercial purposes, will not be affected by any withdrawal or deletion you make. Please understand that if you make use of your right of withdrawal, the personalized service cannot be rendered owing to the fact that it is based on the use of customer data.
Use of cookies
While visiting this internet site, text information is collected and stored in a special data file in ASCII format (cookie.txt) on the user's hard disk. The user's www browser controls where the cookies are stored on the user's computer. Cookies are information which is sent back with the next online visit to the server. They can only be read by the server which has stored them before.
RAUH SR Fensterbau GmbH only uses cookies when they are essential for user functions or when they facilitate navigation through the website. This information is not made available to third parties because cookies are only used for the above purposes. Most browsers are set to accept cookies by default, but you can deactivate this function at any time. You can set your browser so that it provides notice when cookies are sent.


Links to other websites
The website of RAUH SR Fensterbau GmbH may contain links to other websites. RAUH SR Fensterbau GmbH has no influence on the editorial content of these websites and on whether their operators adhere to the data protection regulations.