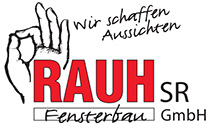 TESTED QUALITY – NOW WITH INTERNAL LARGE-SCALE TEST STAND
Rauh's customers now get increased safety and higher flexibility in the product development thanks to an own window and façade test stand to be found directly in the production plant.
On this test stand all criteria can be checked which, as standard industry practice, need to be tested externally, e.g. by the Fraunhofer Institute. The company Rauh now carries out in-house test cycles for air permeability, resistance to heavy rain and other quality markers. The knowhow additionally gained is immediately invested in the production.


The effect: The greatest possible safety and time advantages in the development because test windows do not have to be transported to external test stands first.


Quality assurance made by Rauh is used in the entire product portfolio:
The possibilities range from random inspection of all series to concentrated backing of product development and customer constructions. On the generously dimensioned stand not only custom products can be tested, but also the materials used can be examined for sustainability.